27 Sep, 2023
The Connection Between Oral Health And Overall Health In Kolkata
Medical and dental care is the key indicator of overall health. That is why, taking care of oral health and overall health should be your top priority. Read this blog to know how dental problems can add up to serious health issues in your life and how to prevent them.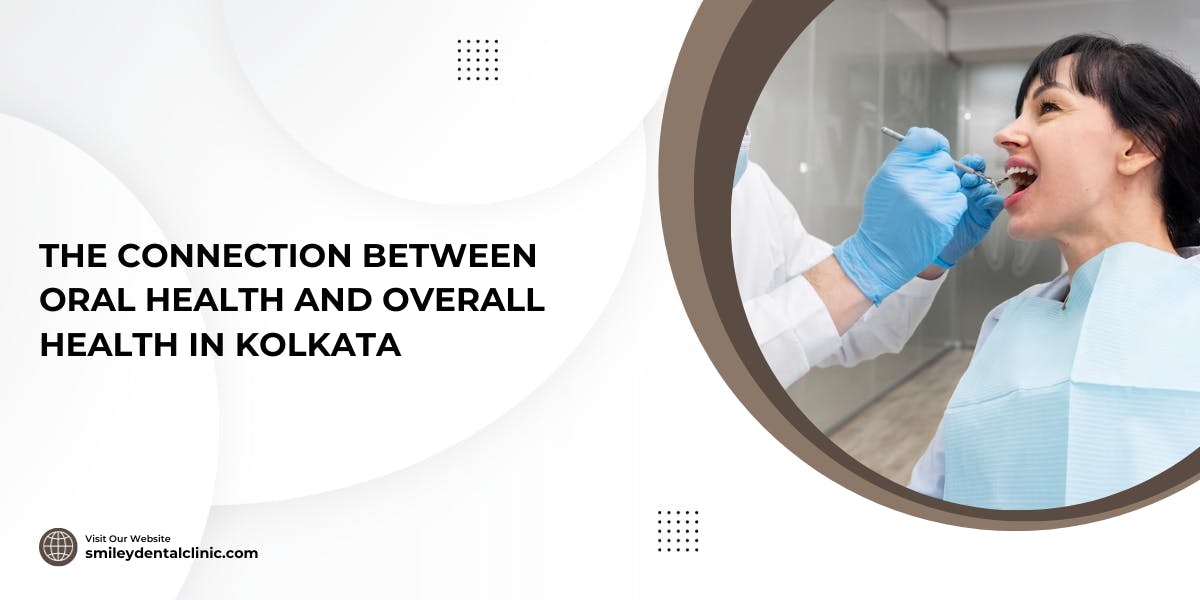 The Ultimate Guide To Oral And General Health In Kolkata
The relationship between oral health and overall health is a matter of urgent discussion. Especially if you come from Kolkata, as not taking proper dental care might not just lead you to gum disease but can also add up significantly to your overall health. Like that of cardiovascular disease, respiratory, diabetic, and periodontal diseases.
As one of the renowned dentist in Dumdum, we suggest you avoid fast food and street foods as much as possible. As you already know, Kolkata is also called the 'food paradise' for food lovers. But do you know how these tasty street foods can lead to systemic diseases? Yes, that's right.
Yummy street foods like Golgappa, papri chat, ice gola, and chole bhature can enrich your taste buds. But these are not at all good for your dental health. Foods like this not only add up to the oral cavity but also ruin good oral hygiene along with deteriorating health conditions. 
Recommended: 11 Oral Care Tips for Smokers in Kolkata- Dental Hygiene
What Are The Health Problems Related To Bad Oral Health?
You might be surprised to know that poor oral health causes gingivitis where teeth and gums are swollen and red. As the best dental clinic Dumdum, we can say that poor oral health affects overall health and well-being as well. If gingivitis is kept untreated in its early stages, then it can lead to more serious problems like periodontitis.
Periodontitis can lead the oral bacteria to move across the bloodstream, causing serious health outcomes.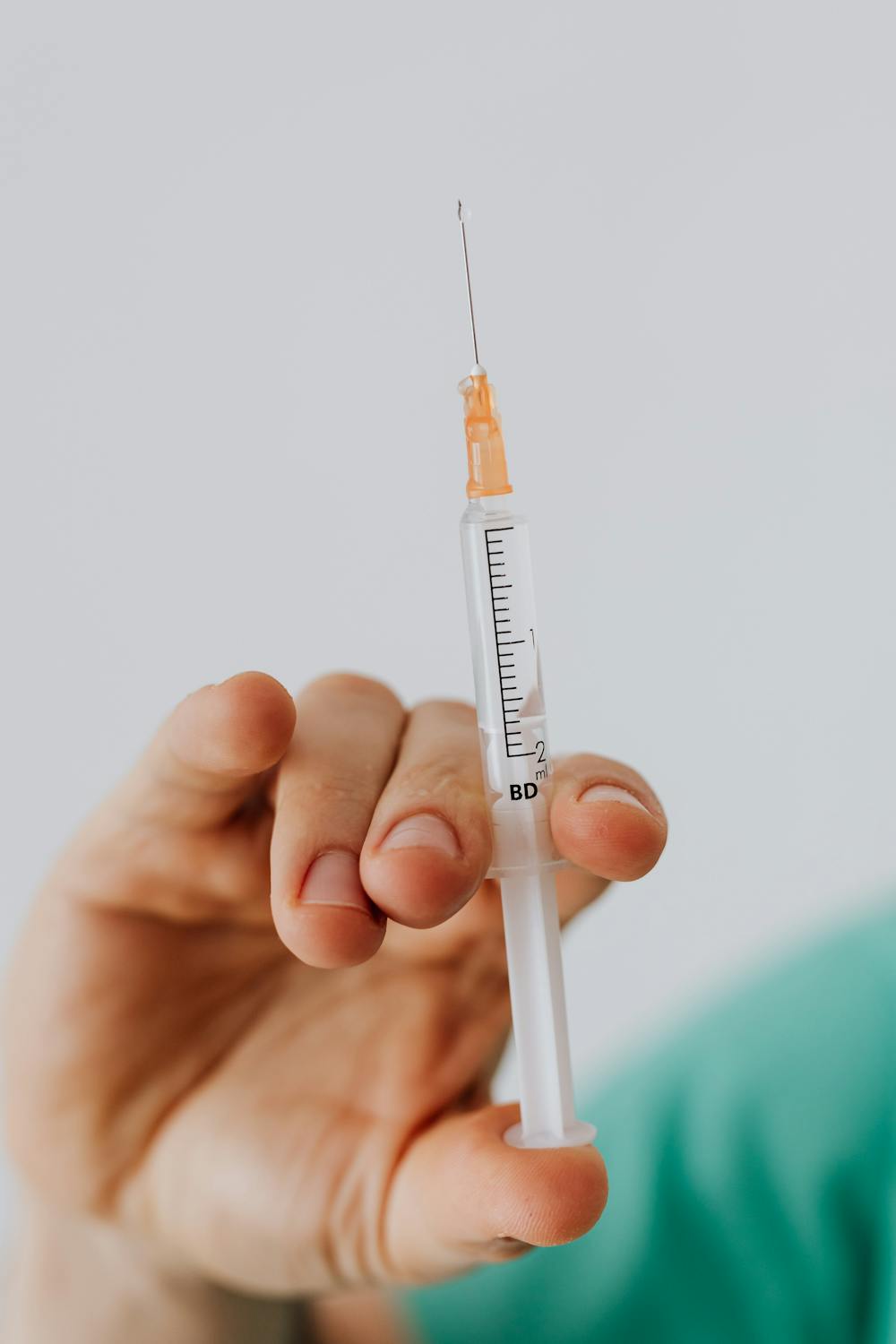 Diabetes Due To Bad Dental Care
The relationship between oral health and overall health might sound of no importance at first. But if you are staying in Kolkata or Dumdum, and are addicted to fast food. While we already know, how fast food can contribute to increasing problems linked to heart disease.
You should also know that oral health and overall health are interconnected. Serious periodontitis problems caused by oral diseases cause inflammation which in turn destroys a body's fighting ability. This also can lead to high diabetes as the body responds less to insulin and other improving treatments.
Respiratory And Cardiovascular disease
It has been found by researchers that, good oral health keeps your heart health intact and safe. Periodontitis can lead to severe systemic health problems that are associated with heart diseases. Are you skipping dental hygiene? Then, you might be at a higher risk of developing health problems like pneumonia, stroke, heart attacks, and other irregular conditions of the heart. 
Thus, research suggests that heart disease is related to oral health and overall health well-being.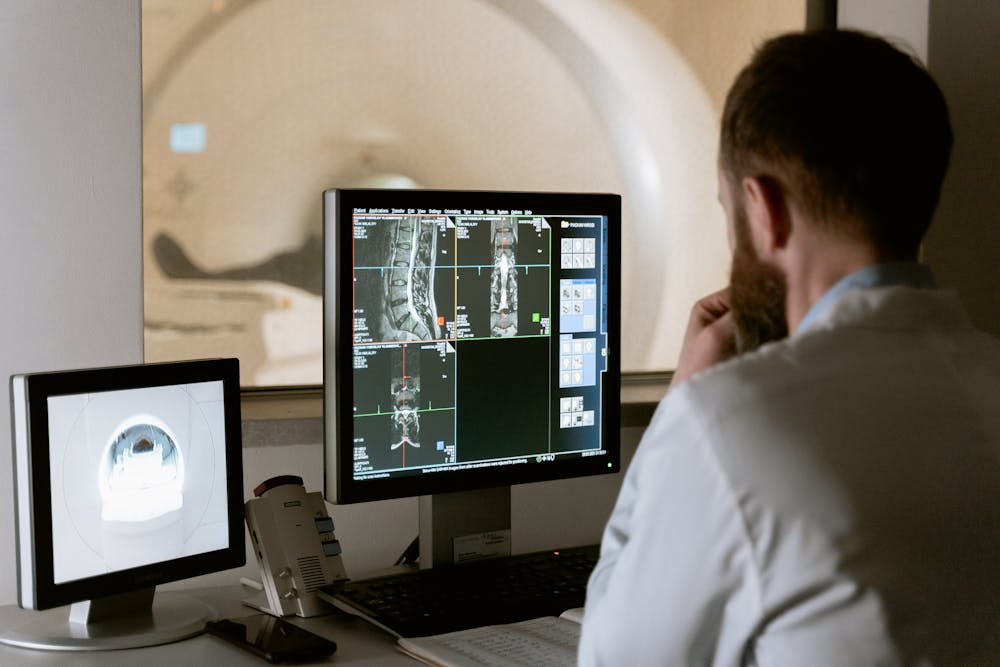 Read Also: 18 Benefits Of Professional Teeth Whitening [2023]
Dementia And Other Related Health Problems
Want to know how dementia and mental illness have an association between periodontal disease? Well, the progression of oral problems especially of periodontitis can lead to germs and bacteria traveling to the central nervous system. It can also cause chronic inflammation in the nervous system. Which can result in severe mental health conditions.
Severe form of gum disease also causes oral health and overall health problems. Like pregnancy complications, chronic liver function problems, oral cancer, arthritis, and a lot more.
How TO Prevent Dental Health Problems: Improvising Overall Health
So far, you have got an idea about how oral health affects your overall health. It is now time for us to let you know, how you can prevent regular dental and oral health problems with a few practices. Read on to learn how to improve oral health and overall health through this blog.
1) Follow Proper Diet
If you want to maintain good oral health, then you need to rethink your nutrition intake daily. Practicing eating healthy foods is the primary care of health that we all should be focusing on. However, to maintain a strict diet plan at home, you can take more proteins and less carbohydrates.
You can also visit Smiley Dental Clinic in Dumdum, to know more about improving your oral and overall health. 
2) Stop Eating Junk And Fast Foods
If you are staying in Kolkata then, there is no doubt that you often consume Kolkata's divine street foods. But do you know consuming this junk food on a daily basis can deteriorate part of your overall health? Yes, that's right. You should minimize consuming junk foods, especially Kolkata's famous sweet dishes like Rabri and Rasgullas.
3) Say No To Tobacco And Cigarettes
You can take proper oral care by practicing good oral hygiene. For this, you have to stop using any kind of intoxicating tobacco substances and cigarettes. 
Consuming cigarettes and tobacco is not only bad for oral health. But can also cause multiple health problems like respiratory problems and cancer.
4) Regular Dental Checkups
You can take care of your overall well-being by taking care of your teeth and gums. For this, you must visit for regular dental checkups. You can visit Smiley Dental Clinic, for advanced dental checkups and to know the importance of oral health.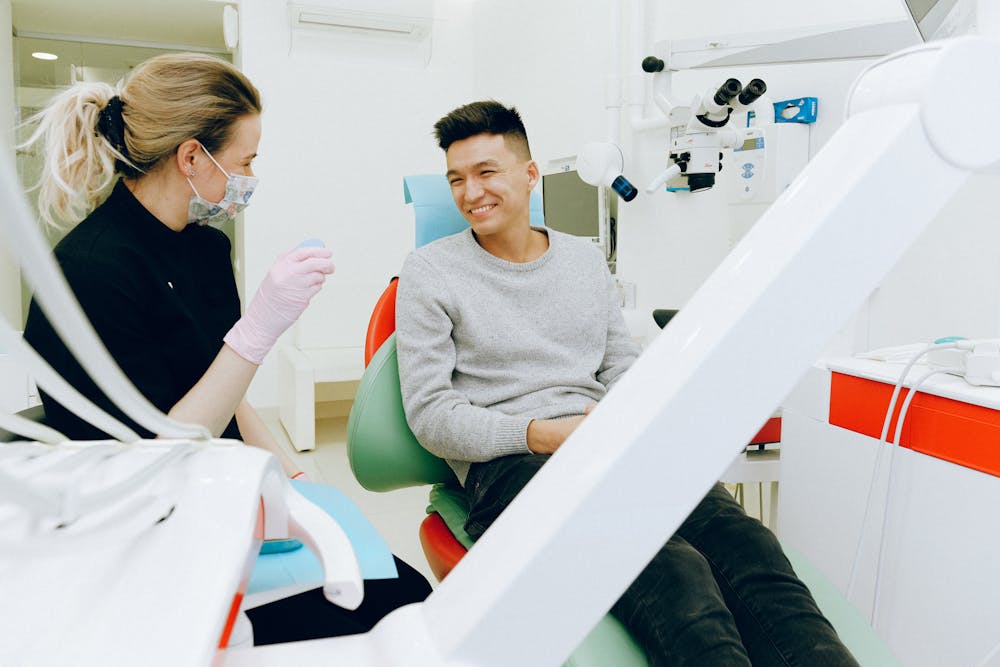 Read More: The Power Of Neem: Reaping The 11 Benefits Of Nature's Treasure
Conclusion
Now that you know, the relationship between oral health and overall health is undeniable in Kolkata. You should start looking out for healthy oral and health practices to improve your overall well-being. This will not only ensure the safety of your oral hygiene but will also improve your overall health as well.
You can also visit Smiley Dental Clinic in Dumdum, for the best affordable dental and oral treatment.